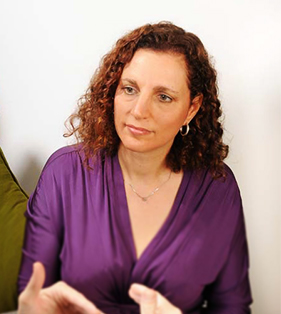 Adriana Summers
Business Owner
Since leaving high school, I knew I wanted to help communicate important messages to the community, I just didn't know how.
I began working with the Queensland Government, specifically National Parks & Wildlife and later the Department of Environment and Heritage. This began my love-affair with community education programs. After many years in government, I knew it was time to move on and after completing a Bachelor of Business Communication at Q.U.T. majoring in public relations, I entered the world of private consulting. In this capacity, I helped blue chip companies to manage their corporate reputation with key stakeholders and build their presence in the community.
After 20 years working in the industry, I feel I can claim to be a marketing communications specialist. I pride myself on providing high quality sustainable communication / marketing strategies which are developed depending on the clients' needs and resources, emerging community issues and market conditions.
I have worked extensively across a wide range of industries including resources, building/ tourism, finance, health and food, government, property and retail in Queensland, New South Wales and Hong Kong. Typical clients include: professional services such as, technology and IT managed services, finance, accounting and legal, construction and property industry, resources, eco-tourism and clean-tech industries.
Clients include: The Project Management Institute Australian Chapters, The Institute for Learning Professionals, SG Partners, Haas Associates Loans & Leasing, Capital Focused Financial Planning, Fresh Homes Constructions, University Colleges Australia, Bones Accounting, Plan Ahead Events, Business Dynamics, LAK Constructions, MINO IT Managed Services, and Commerce & Industry Redcliffe Peninsula.
Past clients include blue chip companies such as Royal & SunAlliance, AGL, Comalco Smelter Development, CSR Softwoods, Zupps Group of Companies, as well as government clients such as Centrelink, Brisbane City Council Superannuation, Queensland Department of Lands, Australian Nature Conservation Agency and recently, Cairns Regional Council, Water & Waste Division
Starting Backtobasics Communication Service was an opportunity to give back to the community as well as part of my plan to be a master of my own destiny. I love learning about new industries and working with people. I love seeing their business dreams come alive. And, if I can be part of it by helping them to communicate their value and market themselves better then, I have achieved my purpose.
---
Qualifications
BA Business Communications majoring in Public Relations, Graduated with Distinction from Qld University of Technology, Brisbane 1993.
Awards
Public Relations Institute of Australia (NSW) Awards for Excellence, Community Communication
Highly Recommended, National launch of Centrelink (1998)
Public Relations Institute of Australia (Qld) Awards for Excellence, Community Communication
Highly Recommended, Boyne Smelter Expansion (1995)
Public Relations Institute of Australia (Qld) Awards for Excellence, Community Communication
Highly Recommended, South East Queensland Regional Open Space System (1995)
Queensland University of Technology, Turnbull Fox Phillips Public Relations Award (1994)
---
Memberships