ATTENTION: Business Coaches / Trainers / Learning Professionals: Last chance to have your say on industry rates now!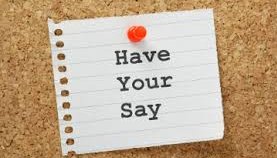 Following the overwhelming response to the Institute for Learning Professionals' Rate Survey in 2014, we're running the survey again to determine if industry rates have changed. This information will help to set benchmark rates for L&P consultants. Many practitioners have said that the guide has been invaluable, particularly when presenting their programs to new clients.
To provide an accurate analysis, we NEED your help. The survey will take just 5mins. The research findings will be made available to all Learning Practitioners/ business coaches / trainers and facilitators who complete the survey. If you have already submitted your responses, we thank you for your input.
Read more at https://www.linkedin.com/pulse/attention-business-coaches-trainers-learning-last-chance-summers