GPA Engineering Sponsors PMI Australia Conference 2016, 30 & 31 May, Adelaide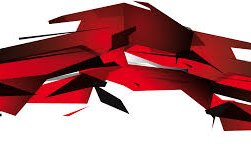 Traditionally project management began with large scale construction and mining projects that utilised the specialist skills of engineers. Since then, project management has expanded to encompass a multitude of disciplines and project types.
"It's with great pleasure that the PMI Australia Chapters recognize GPA Engineering as a Silver Sponsor for our National Conference in 2016.
"Australia has been built on the success of our mining industry. Companies such as GPA Engineering have been instrumental in designing and implementing plans that mitigate risks and deliver highly positive project outcomes.
"We are pleased to include GPA Engineering in our PMI family of sponsors and look forward to working with them to evolve the project management industry," said Mr Peter Pavan, President PMI Adelaide, South Australian Chapter.
Read more at https://www.linkedin.com/pulse/gpa-engineering-sponsors-pmi-australia-conference-2016-summers