Project Management Professionals take issue of Parity for Women to another level at the Project Management Institute Australia Conference #pmiac2016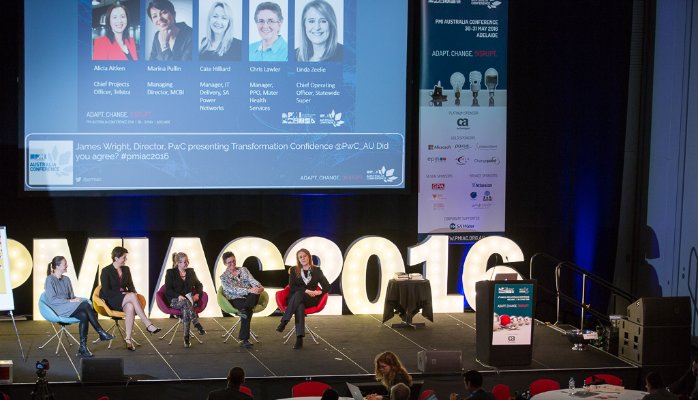 The final panel discussion at the PMI Australia Conference in Adelaide tackled the issue of how to achieve parity for women in project management. A hot topic generally, the discussion continued to shed light on the challenges faced by women in what has been a traditionally male-dominated industry.
The PMI Australian Chapters were privileged to have five highly accomplished women who have worked hard to share knowledge and advance the principles of project management, give freely of their time and energy to the PMI Australia Conference 2016 and take part in the panel discussion as well as present either a keynote or breakout sessions.
Read more at https://www.linkedin.com/pulse/project-management-professionals-take-issue-parity-women-summers